TOPICS
.
Research in Tooling Specific CNC Machining
---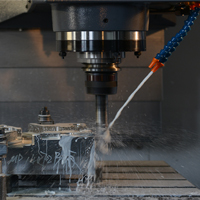 Following our in-depth understanding of machining technology, we found that it is necessary to develop cutting tools and programs to address specific needs for tooling business to improve machining efficiency and accuracy since steel-safe tolerance is often required.  In addition, we have also integrated CNC machining and inspection processes for cost control and efficiency.
.
High Efficiency CMM Inspection Process
---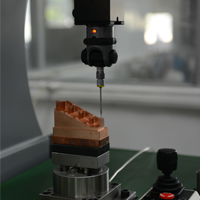 Increasing in-process quality control is an important methodology to make high quality tooling.  But it takes time and cost to inspect. To maximize machine utilization and increase through-put from machining centers, we have engaged in the development of more efficient CMM inspection method. By integrating the newest intranet technology to interactively connect many manufacturing processes, we can improve the level of automation.
.
Management System Development for Multi-Tool Package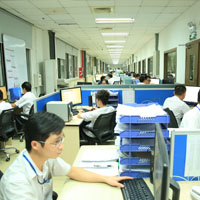 Mold-making is typically a job-based business with custom design and manufacturing. Especially in cases multiple tools are sourced for the same assembly, it is very beneficial to the customers to single source to a tool shop with enough capacity to seamlessly build and fine tune fit & function among the components swiftly. We have been actively developing a system to meet such a challenge to support our growth. A proprietary management process has been established to continuously improve our competitiveness on cost and efficiency.
.
Acuway Molds Limited, Shenzhen
No. 2, Furong Road, Bao'an District, Shenzhen City, Guangdong Province, China
ACUWAY MOLDS LIMITED, HEYUAN
No. 267, Hexie Road, High-tech District, Heyuan City, Guangdong Province, China
Acuway Molds Europe, Lda
Zona Industrial da Jardoeira Rua 1, Armazém 2, Batalha 2440-474 Portugal
ACUWAY MOLDS INDIA PVT LTD.
241/50, Plot no-168 T-Block Bhosari MIDC Pune, 411026, Maharashtra, India